We at Forest Creek would like to extend an invitation to particiapte in our newly formed Junior Golf Academy. The Academy is an afternoon golf program designed to take our kids' golf games to the next level. The Academy currently meets Mondays and Wednesdays, from 6:00 - 7:30 PM. Monthly commitments are accepted based on the the number of days available to participate weekly.
Our One Day a week commitment costs $120 / month.
Our Two Days a week commitment costs $220 / month.
We invite the PGA Junior League participants to enjoy one complimentary day a week through our last match this season for added practice. More information about the Academy can be found below.

Sign your child up today for our PGA Junior League Team. Forest Creek is fielding teams of 13U and 17U boys and girls. We consider this a developmental league that is fun and team-oriented in nature. Our main goal is not to win but to develop junior golfers and see significant progress throughtout the season. We will practice 2-3 times before the season begins on April 28th and practice once a week in season. Practices will be Mondays at 5:30 PM and our matches (6) will be on Sundays at 4:00 PM.
The registration fee is $280 and includes 2 team golf shirts and other goodies, and all facility fees asscoiated with practices and matches.
Click on this link https://www.pgajrleague.com/sign-up to register your child today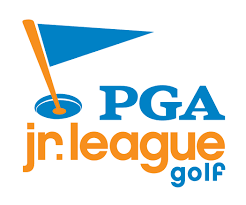 Forest Creek Junior Golf Academy
We've designed the Academy to help children ages 7 to 13 years old prepare for golf and life. We know the skill set golf teaches can propel kids to a more promising future, regardless of what that future holds.
The Academy Schedule
The Academy meets Mondays and Wednesdays from 6:00pm-7:30pm. We will convene on the putting green at 5:45pm and remain there until 6:15pm allowing a common place for us to meet as our Academy students are able to arrive. From 7:00pm-7:30pm we will be at the short game area to allow a common place for early pick-ups. Alternatively, after 7:30pm, the Academy students will be brought to the clubhouse where an optional dinner can be provided. During this time it will be requested the kids sit quietly, and either read or complete homework assignments. All students are to be picked up no later than 8:30pm.
Rotating Curriculum for Greatest Advancement
The body of the Academy's classes will have a rotating curriculum to maximize the student's advancement. This will allow those participants who can commit to one or two days a week to experience each class over time. Examples of classes are Hogan days (emphasis on set up), Mickelson days (emphasis on short game), McIlroy days (emphasis on driver), Sorenstam days (emphasis on the mental side of golf), Westwood days (emphasis on irons), Wie days (emphasis on fairway woods), Watson days (emphasis on preparation), and Tiger days (emphasis on scoring). In conjunction with these, we will consistently rotate in Freedom days where the instructor will have some latitude covering important topics such as golf rules, etiquette, bunker play, uneven lies, playing in an out of different elements and conditions, etc...
Academy levels of advancement
It is important to us to have measurable levels of advancement for our students to strive for. As such, we have created a system that mimics the belt system of advancement used in martial arts. Advancement through the levels will require meeting scoring expectations from varying sets of tees through the golf course. Scorecards will be honored that are signed by the student and attested by an adult. As the student progresses, minimum standards will also progress including number of successful rounds shot within parameters in order to achieve the next level of advancement. Medals will be awarded for each new level achieved.
The Academy Expectations
In an effort to create the absolute best experience for our Academy students, there are certain expectations that must be met by the very students we serve. Before a student can be enrolled in the class, there is a contract for them to sign regarding proper conduct while on property. Proper conduct includes knowing and adhering to safety policies, having a positive attitude, and treating other students and instructors with honor and respect. Minor infractions (such as goofing off during drills) will be dealt with verbal warnings and/or exclusion from activities. Major infractions (such as bullying) will be grounds for dismissal.
The Academy Pricing
The Academy is billed in one month segments as follows...
One day a week = $120
Two days a week = $220
An individual class can be attended for $35.